On November 7th and 8th, Hefei division competition belonged to Asian qualifying match of the 40th ACM International Collegiate Programming Contest (ACM-ICPC) was held in USTC. There were nearly 300 contestants in 94 teams from 61 universities including Tsinghua University, Peking University and The Chinese University of Hong Kong, etc., participating in the competition.
Through a fierce competition, it turns out that "Excited" team of Tsinghua University won the first and obtained the golden champion cup of Hefei division, "Real Base" from The Chinese University of Hong Kong got the second, which two would enter the global finals. In addition, the other teams were awarded with the gold, silver, bronze, and honorable mention entries respectively. Note that USTC did not take part in the contest ranking in accordance with the rules.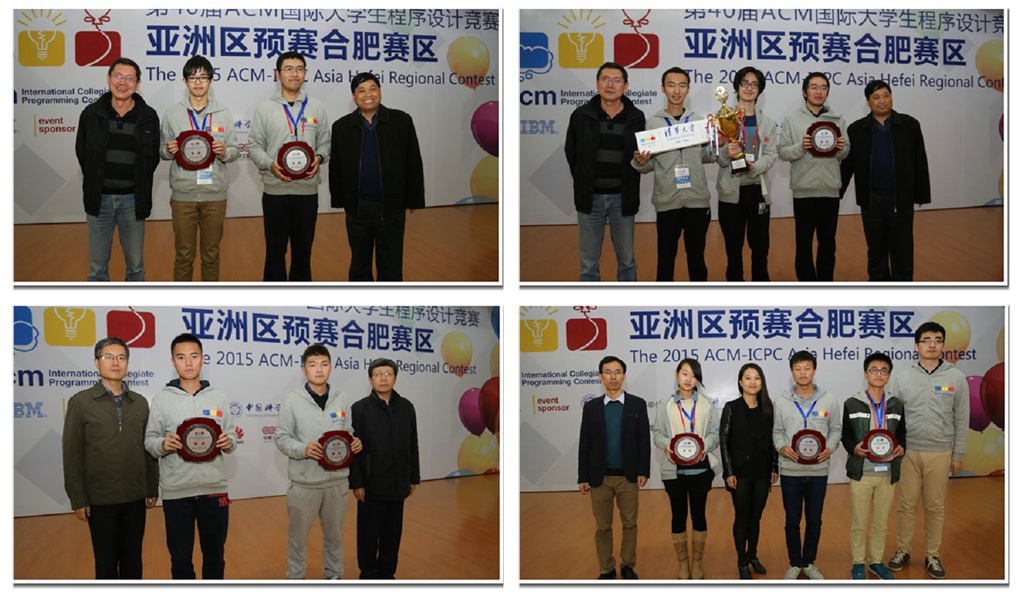 The award presenters of Prof. XU Yinlong (Vice President of School of Computer Science and Technology of USTC), Prof. WANG Yong (Vice President of School of Information Science and Technology of USTC), Prof. LI Bing (Assistant Dean of School of Information Science and Technology in USTC), Prof. XU Yun (Deputy Director of National High Performance Computing Center in Hefei), GUO Wenjun (Delivery Center Director of HUAWEI Hefei Representative Office), YAO Jinman (Vice President of ZhongCai highway port group co., LTD), YU Haoran (CEO and Founder of JudaoYouda Company), awarded the winning teams respectively.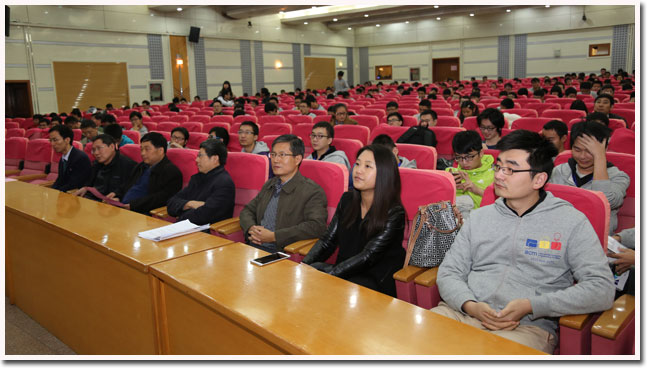 There are two phases of ACM-ICPC. One is regional qualifying, which is to select the best team in the local area for the global finals in the beginning of the coming year. And the other is the global finals. For current Asian zone qualifiers of ACM-ICPC, there are 18 divisions. In China, we have 5 divisions, including Changchun, Shenyang, Beijing, Shanghai, and Hefei, which is hosted by USTC.
Each team is composed of 3 college students, and get a coach themselves. They should code to solve 7-12 problems by computer. Actually, it is not an easy work, which needs participators' strong logical thinking ability, practical ability, and innovation ability. In accordance with international practice, all the subjects are written in English, which requires the players not only have excellent computer programming skills, but also have good English reading level. We can say that the competition is a test of the participators' comprehensive quality and teamwork spirit.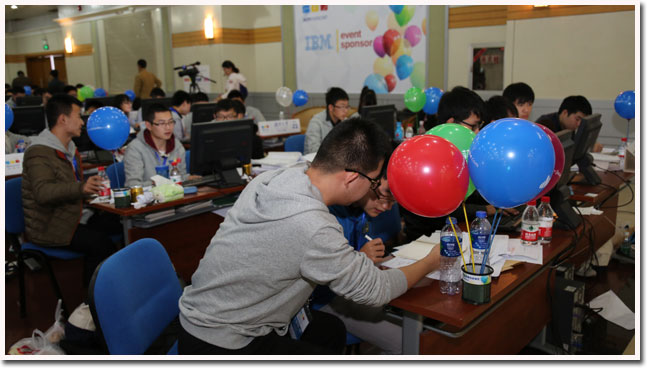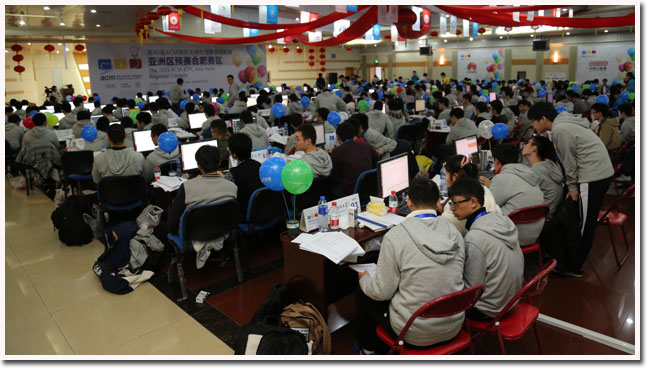 The competition was held at the activity center of west campus of USTC. Each team submitted a answer after solving a problem on a terminal computer. Then, the organizing committee ballooned to indicate whether the answer was right. And the sorting was made by the number of each team's solved problems and computation time. Finally, the winning team was given according to the final sorting.
ACM International Collegiate Programming Contest is sponsored by the International Society for Computer scholars renowned ACM (Association for Computing Machinery), designed to showcase and improve college students' analysis and problem-solving skills using computer. Competition has been organized for 40 times, is a international event of long history, large-scale, fully demonstrating college students' computer programming level, known as the computer industry's "Olympiad". Furthermore, the award certificates issued by ACM-ICPC have been turned into the pass to the well-known companies of IT industry. Thus, the tournament is not only valued by lots of famous universities, but also paid high attention from some well-known computer companies such as APPLE, AT&T, Microsoft and IBM. These companies and other world-renowned ones all had sponsored ACM-ICPC in the past ten years.
It should be noted that the mainland of China has hosted Asian qualifying of ACM-ICPC for 19 times since 1996.
(WU Zhize, School of Computer Science and Technology)